Authorized Sales And Service Representatives in Saskatoon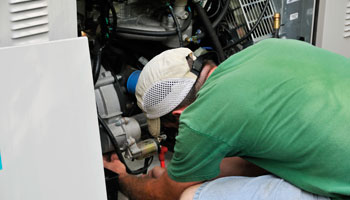 Over the years, Gawley Refrigeration has expanded and now employs several journeyman technicians. We are authorized sales and service representatives for several manufacturers in the Saskatoon area. When you need a new refrigerator or AC unit, we are the company to call. We sell, service, install, and repair several types of units for commercial properties.
We understand that for grocery stores, restaurants, and many other businesses, having a working refrigeration and cooling system is vital to your daily operations. That's why we provide timely service whether you need simple maintenance or completely new equipment. If your current equipment has seen better days, we can recommend the best product upgrades to help you avoid a major breakdown. Our crew works with utmost professionalism and attention to detail to ensure the job gets done quickly and correctly. If you require emergency service, our staff is on call 24 hours a day to accommodate the repairs that just can't wait. For the most reliable, comprehensive commercial refrigeration services in Saskatoon, call Gawley Refrigeration today.