Variety Of Commercial Refrigeration And Cooling Services in Saskatoon
Gawley Refrigeration in Saskatoon provides a variety of commercial refrigeration and cooling services for restaurants, grocery stores, service stations, and many other types of businesses. This includes repair and installation of all types of refrigeration units. Our refrigeration maintenance services include verifying the refrigerant charge, checking for leaks, replacing liquid and suction filters, and verifying the function of all controls. We can replace the LED lights for display cases and reach-ins as well. We'll make sure your food stays cold without interrupting your business operations.
We also offer maintenance programs for your cooling systems, which can be customized to fit your needs based on the size and quantity of your units. Most business owners schedule two check-ups per year and agree to perform their own simple maintenance such as changing the filters. Gawley Refrigeration's experienced team can accommodate any type of air conditioning system repair. If your unit isn't cooling efficiently, not cooling at all, or making a loud humming noise, give us a call. From minor repairs such as fixing a broken wire to blower motor replacements and anything in between, we have the parts and equipment to make your business environment cool and comfortable again.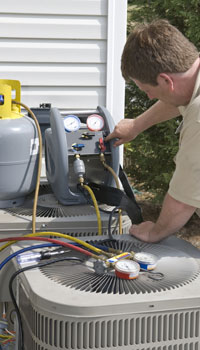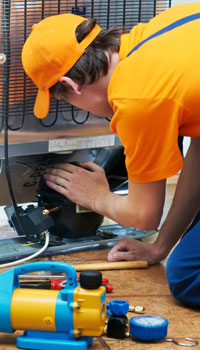 We are on call 24-7 to make emergency repairs when needed. Our technicians work with a variety of equipment. When it comes to refrigeration, we install, repair, and service walk-in coolers and freezers for restaurant and grocery food storage, ice machines that hold bulk bags of ice, and any other type commercial cooler or freezer, including industrial-size deep freezers. The cooling equipment we work with includes all commercial central air conditioning units, as well as rooftop units for buildings with multiple stories. Our cooling system professionals in Saskatoon also install and repair specialty grocery store fixtures such as ventilation systems, exhaust fans, thermostats, and specialty equipment for frozen food aisles, produce sections, and more. We also have the expertise to repair and install bulk milk tanks, which are used in agricultural facilities to store milk at a cold temperature until it is ready to be packaged and delivered.
For reliable refrigeration and AC services at an affordable rate, contact us to schedule your service appointment today.